The USC Annenberg Scenarios Lab, first formed in 2009, is dedicated to researching, theorizing and designing the innovation and application of new media and online technologies for scenario planning. Scenario planning is a well-established and widely practiced strategic foresight technique for enhancing how we understand the challenges and opportunities of alternate futures. An alternative to predictive, statistically-driven modeling, scenario planning seeks to support organizational decision-making about the future through the facilitation of networks of dialogue and expertise that produce new mental models and enhance organizational learning. Yet the potential of new media and online technologies have only begun to be realized in the scenario planning field. We are excited about helping to lead the development of this potential. The Lab also engages in more traditional forms of scenario planning exercises.
Please explore this website for further information about the Lab's projects, events and research, as well as about scenario planning in general.
We are enthusiastic about connecting with potential external collaborators and welcome partnership with organizations and communities around the world. Please contact us for further information and discussion.
The Lab is part of the Annenberg School for Communication and Journalism at the University of Southern California which is a world-leading center for communication research and new media innovation, with a strong track record in working with a wide variety of government, commercial and non-profit organizations.
Patricia Riley

Director
Dr. Riley is a specialist in organizational communication and internationally known for her work on institutional politics and organizational culture change. Her most recent research focuses on the role of communication infrastructure in knowledge management processes and on the role of communication and information technologies in organizational change and transformation. She has a new grant funded by the DOD to help develop and evaluate virtual training. Her work has appeared in such books as Organizational Communication and Change, Organizational Culture, Advances in Leadership Research and the Handbook of Organizational Communication, and in journals such as Administrative Science Quarterly, Communication Quarterly, Journal of Computer Mediated Communication, Journal of Management, Argument and Advocacy, New Management and Communication Reports. She is presently working on a book with Warren Bennis called Organizational Redevelopment.
Dr. Riley teaches undergraduate courses in organizational communication and graduate seminars on power and politics in organizations, organizational culture, and organizational communication theory. An expert in research methods, she also teaches graduate seminars in field research methodology and multivariate statistics. In addition, she is an associate member of the USC Leadership Institute, teaches in the Executive Program in the Marshall School of Business, is an adjunct member of the East Asian Studies Center and directs both the undergraduate and graduate internship programs.
An experienced organizational consultant, Dr. Riley conducts workshops and seminars for top executives in areas such as reengineering, leadership, advocacy, strategic communication, knowledge management, organizational learning, and managing change. She has facilitated structural reorganizations, developed transformation programs, trained Total Quality Management and programs in empowered work teams, and designed numerous attitude and marketing surveys. She has also assisted both technical and human resources training programs with large-scale interventions by developing multi-million dollar state and federal grants. Her recent clients include both profit and non-profit institutions: ALCOA, Boeing, 3M, Qualcomm, Raytheon, California School of Professional Psychology, California State University Los Angeles, Hewlett Packard, Hughes Aircraft, Los Angeles Times, Rossier Schools, Santa Margarita Water District, Treasure Chest Advertising, th University of Southern California, and Wavetek Corporation. In addition, she has worked with numerous Japanese companies including Kyocera, Mitsubishi and the Japanese National Railroad.
She is married to Professor Thomas Hollihan and has a daughter Alexandra and a son Sean. They reside in the Mt. Washington neighborhood of Los Angeles.
Stuart Candy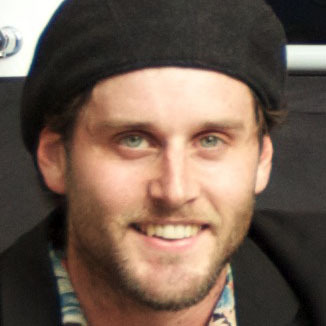 External Advisor
Stuart Candy is a consultant, writer, educator, designer, and activist. He is currently Senior Foresight and Innovation Specialist for the global engineering firm Arup, and Adjunct Professor in the Design Strategy MBA at California College of the Arts in San Francisco. He became the first Research Fellow of the Long Now Foundation in 02006. A two-time awardee of the Graduate Degree Fellowship of the East-West Center, Honolulu, Stuart received his PhD in Political Science from the University of Hawaii at Manoa for work on experiential scenarios, an approach to immersive storytelling at the intersection of futures, design, and politics. Originally from Australia, he also holds an LLB and a BA in the history and philosophy of science from the University of Melbourne. He blogs at http://futuryst.blogspot.com
Noah Raford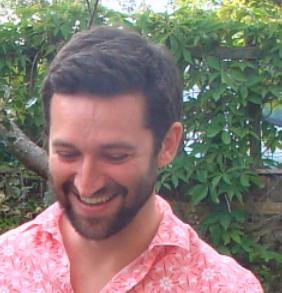 External Advisor
Dr. Noah Raford heads the scenario planning unit for the government of the United Arab Emirates. He attained his PhD specializing in scenario planning from the Department of Urban Studies and Planning at MIT. Noah is an active member of the International Futures Forum and has worked as a researcher at the London School of Economics, the University of Oxford, and University College London. He has a MSc.(Hons.) in the Built Environment from University College London and a B.A.(Hons.) from Brown University. Noah's scenario planning blog can be found at http://news.noahraford.com.
Larry Johnson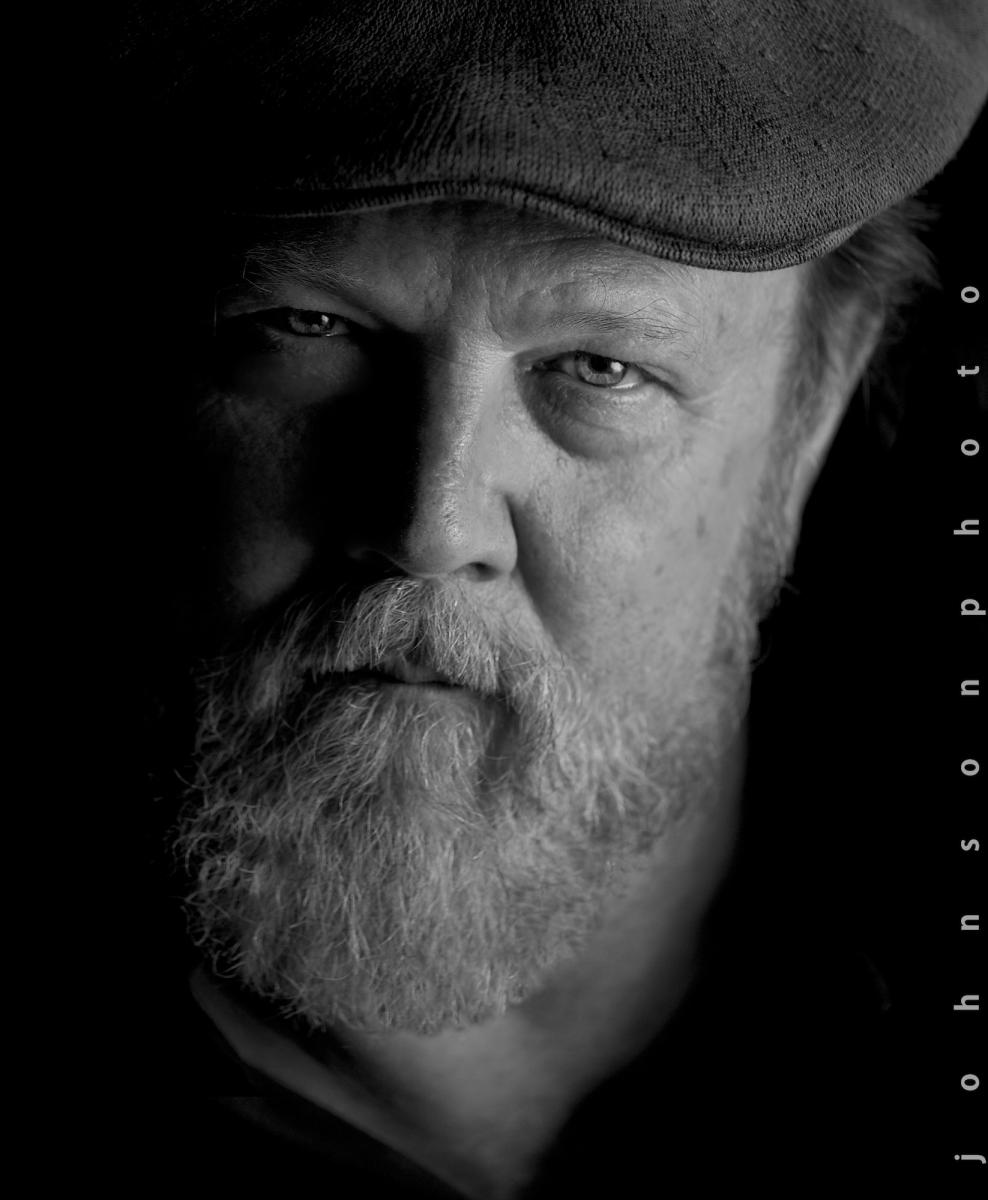 External Advisor
Dr. Larry Johnson is an acknowledged expert on emerging technology and its impacts on society and education, and has written five books, seven chapters, and published more than 50 papers and research reports on the topic. He speaks regularly on the topics of creativity, innovation, and technology trends, and has delivered more than 100 keynote addresses to a long list of distinguished groups and organizations all over the world. He is the founder of the Horizon Project, which produces the acclaimed series of Horizon Reports that are used by over a million educators in more than 150 countries. Johnson currently serves as Chief Executive Officer of the New Media Consortium, an international not-for-profit consortium dedicated to the exploration and use of new media and new technologies, and Director of the Edward and Betty Marcus Institute for Digital Education in the Arts (MIDEA).
Christina Hagen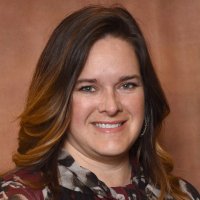 Research Assistant
Research Interests: Organizational communication and Social media
Yuehan (Grace) Wang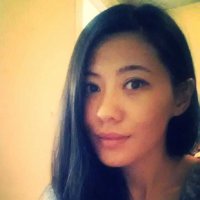 Research Assistant
Research Interests: Strategic and Organizational communication
Stefanie Demetriades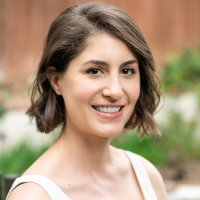 Research Assistant
Research Interests: Global communication and culture
Hyun Tae (Calvin) Kim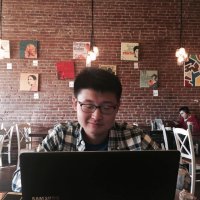 Research Interests: Organizational communication, Public diplomacy, ICTs in media and telecommunications policy
Jillian Kwong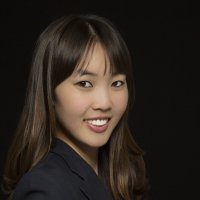 Research Interests: Health communication and Technology
Thomas (TJ) Billard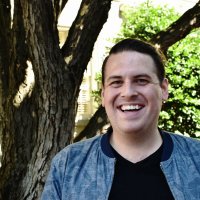 Research Interests: Political communication, Transgender media representation, Graphic design, and Typography
Ignacio Cruz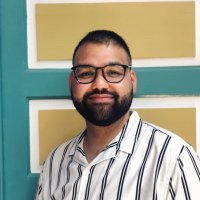 Research Interests: Organizational communication, Technology, Dynamics, Networks, Team behavior, and Cultur
Brooklyne Gipson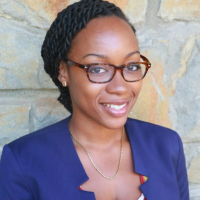 Research Interests: Race, Digital technology, social media, Community building, and Civic engagment
Kristen Guth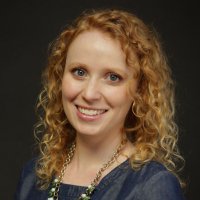 Research Interests: Technology and Organizational change
Ruthie Kelly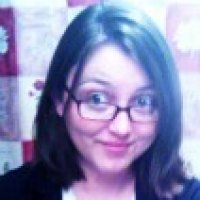 Research Interests: Mass media effects, Political communication, Political participation, Policy, and Institutions
Yiqi (Iona) Li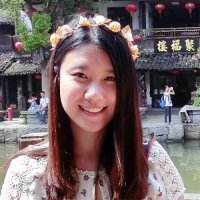 Research Interests: Inter-organizational networks, Organizational ICTs, and Social Media
Rachel Moran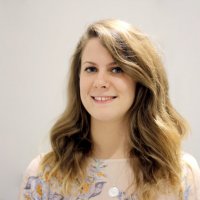 Research Interests: Political communication, socio-political engagement, and the professionalization and marketization in politics
Jingyi Sun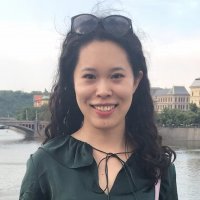 Research Interests: Digital media technology, International relations, Political economy, and Globalization
Sulafa Zidani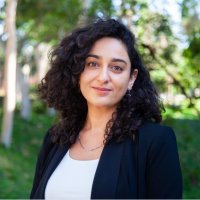 Research Interests: New media, Participatory culture, Digital language, and Power dynamics
Yixiao (Alvin) Zhou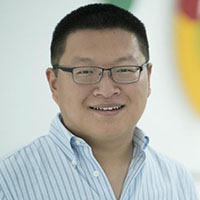 Alvin is a master student studying Activism, Gender, and Public relations.